Tonight I shot my first NBA game. The LA Lakers lost to the Orlando Magic 106-103, at the Amway Arena in Orlando. NBA games are an excellent experience. I felt all levels of personnel it takes to put on an NBA game contribute to making the ticket price well worth the price. Being able to photograph Kobe Bryant, Dwight Howard, along with the other great NBA players was something I hope I have the pleasure of doing again soon.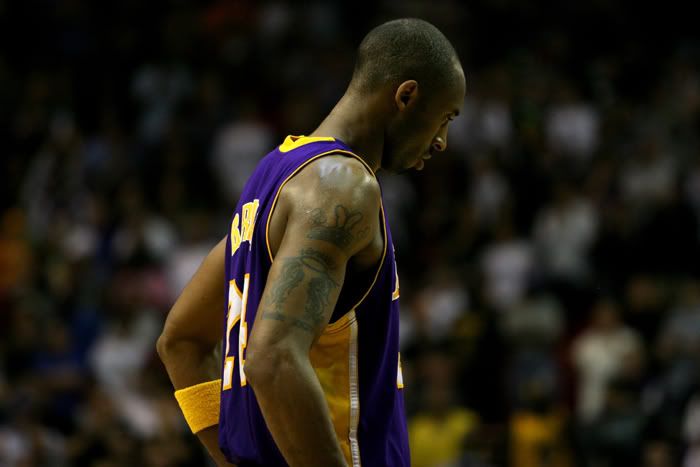 Being my first NBA game, I was a little cautious about being hit by stray basketballs, or flying bodies. It didn't take but 15 minutes of shooting and hanging out around warm-ups until I was hit by something. I was chatting with a fellow photographer, not paying attention to the activity on the court, and BOOM. A ball flew right into the side of my face. After collecting myself I couple seconds later, I look onto the court and Magic's Hedo Turkoglu projected a laugh and smile my way. I'll know better next time, look toward the court if you are on it.
More photos can be viewed at Florida Today's game
gallery
.