"Frenchy," as his friends call him, or properly called Olivier is a French foreign exchange students living with his host parents in Avalon Park. From Paris, he is taking classes at Timber Creek High and is part of the drama program there.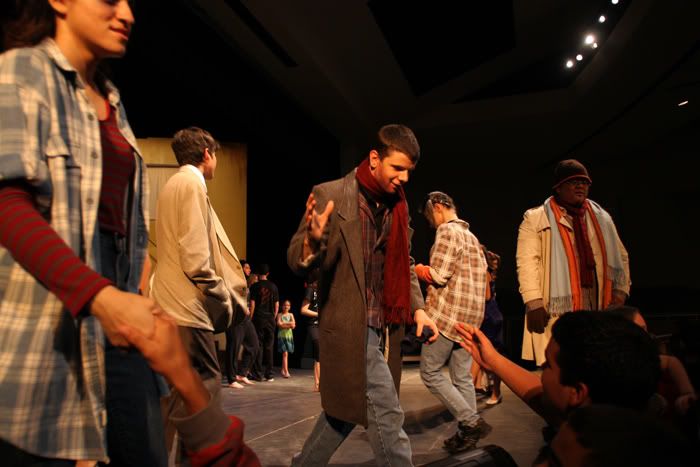 If you want see how close people can get to each other try spending a weekend with high school thespians. These students truly love what they do and love each other. Truth in that is the relationship Olivier has built with his best friend Rami over the past school year.
Olivier, acting as a hobo, enters the stage as his best friend Rami, upstairs, acts as the lead role in "Little Shop of Horrors."
Noticing other's relationships didn't stop there. Chelsey and Derek are in a long-distance relationship. Talk about affection. Derek lives in Missouri, Chelsey in Florida. They hadn't seen each other in three months.
Backstage at a high school production is an interesting place. You see all type of excitement...and crazy dancing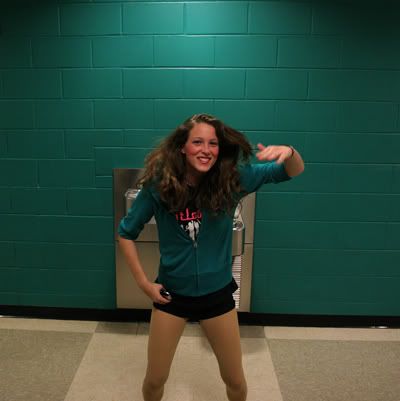 Olivier is a very large part of many people's lives at Timber Creek, and he hasn't even been there for two semesters. Everyone else has been at Timber Creek for up to four years. Olivier is the subject of piece I'll be producing over the next week.